It was the first time I was in public with full costume and makeup.
This PR event involved a couple of us (cosmonaut, monkey, Valentino, etc.). The plan was to have a short parade down the boardwalk, along the coast of the Black Sea in Sochi, Russia.
Included are a few shots from the parade. Photos by Amelie Segarra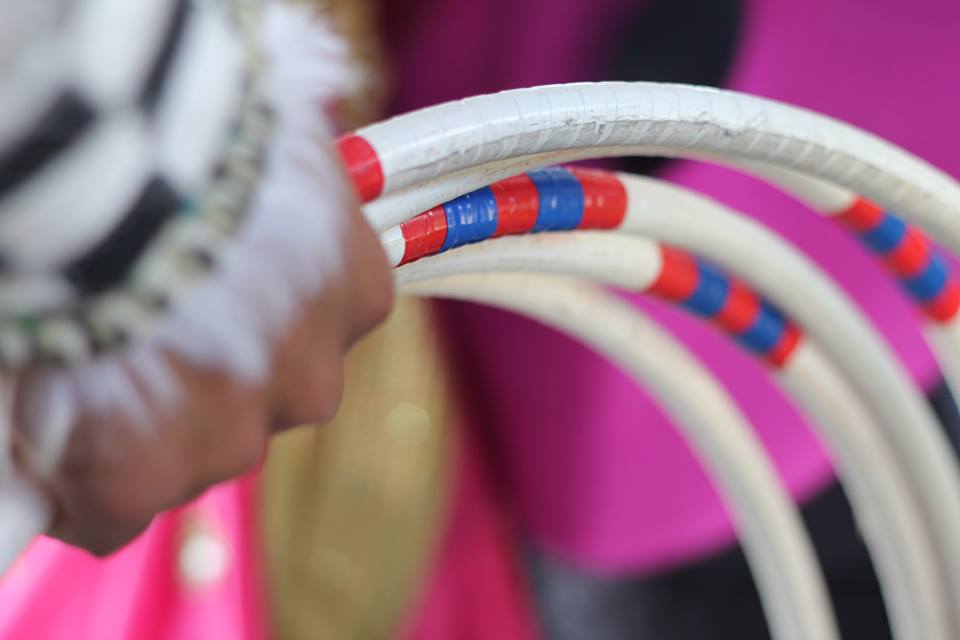 The shuttle picked us up at 9am. (Reminder: we had finished two shows the day before, which ended at 10:30 pm. Fast turn-around!) I desperately wanted coffee, but instead I got to apply my show makeup. All in costume, we hopped back on the shuttle to head to our starting point on the boardwalk.
Stepping into the afternoon sun, I could tell it was going to be a sweaty day. It would be a great chance to work on my tan! And luckily, I was appropriately dressed in my bikini, but felt a bit sorry for my coworkers in furry monkey costumes and skintight full-body suits.
Approaching the boardwalk, we were immediately swarmed by people. Kids and families wanted photos and videos. Some people had seen Totem already, others ran to buy tickets from the nearest vendor. The event was an immediate success.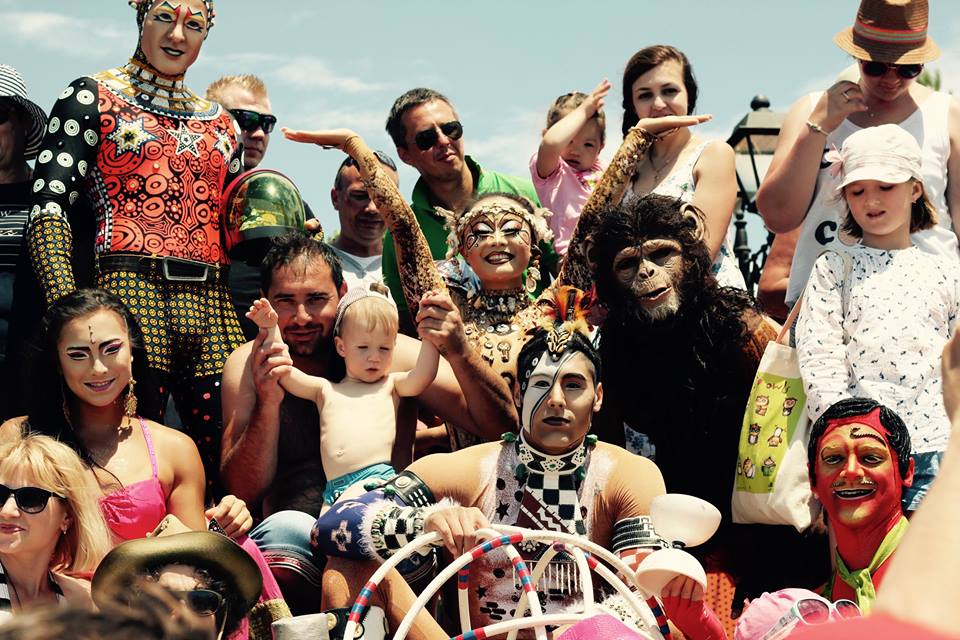 The crowd of endless people kept growing, and and some point we had to push through to make progress on the route.
As we walked, the people followed. It was fun to be playful with the children and shopkeepers, bringing a twinkle of unexpected strangeness into their day. The smiles were genuine, and laughter filled the air as we made our way along the beach.
Mini hoop-dancing and diablo performances entertained the crowd. Mobile disciplines are so convenient!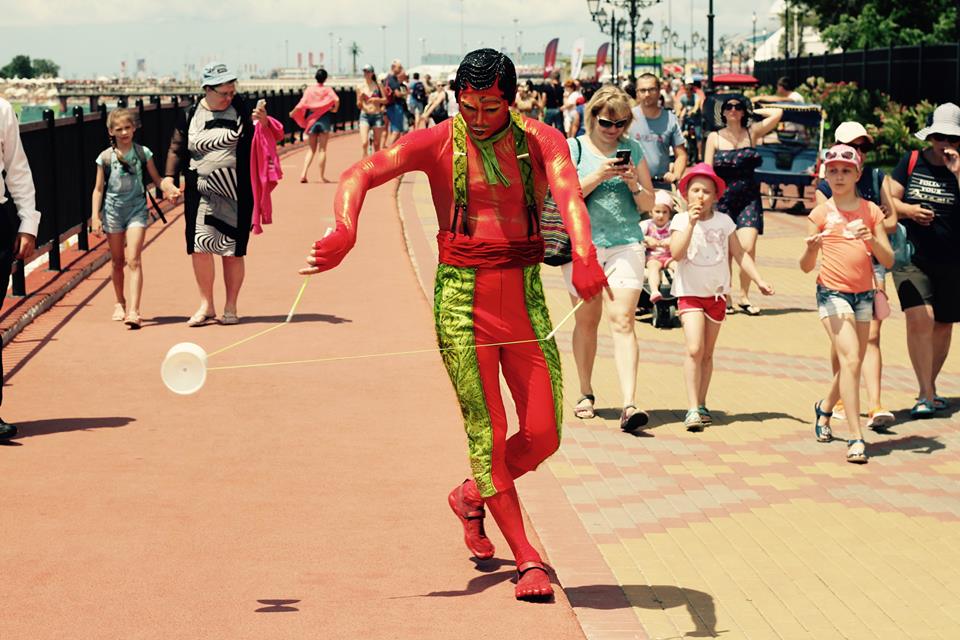 At one point I hopped on the back of some random man's scooter, and took off down the boardwalk. I can remember the breeze through my hair, and the look of the panicked security guard running after me.
There was a big crew with us that day. The Totem publicist, stage manager, CDS Russia, a cameraman, photographer, and a big security team. They carried water and snacks, umbrellas and props, all to assure we were comfortable and energized throughout the event. I'm so grateful for how well we're taken care of.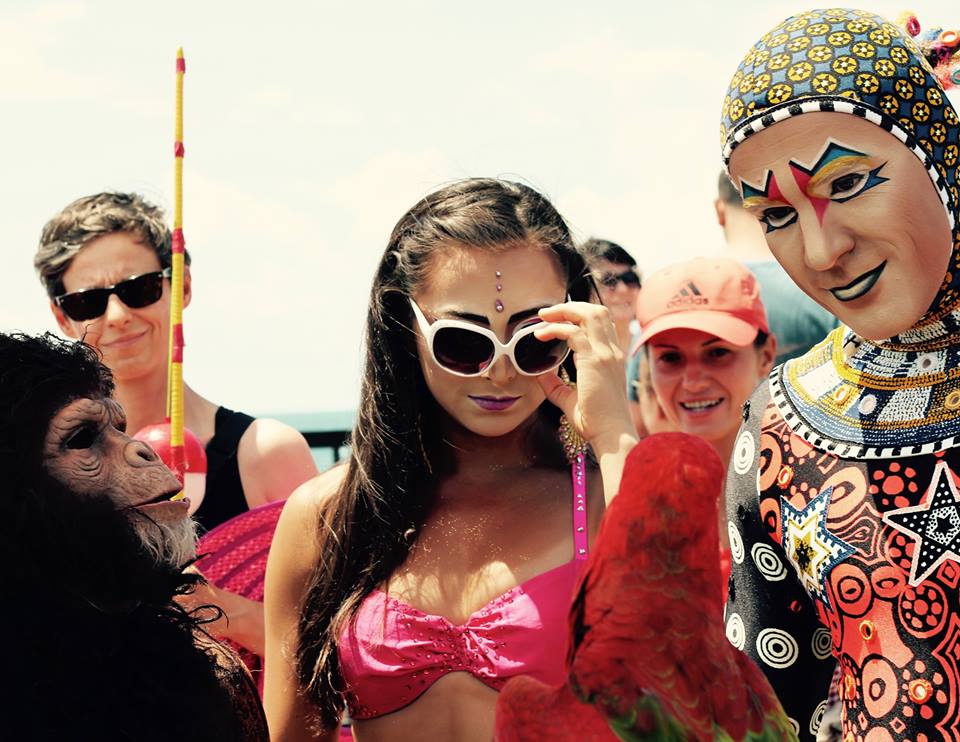 We finished the parade 30 minutes past schedule, and headed back to the Bolshoy Ice Dome to prepare for two shows that evening. Big day.
…
There's a short video from the event, which you can view here:
https://vk.com/video-79794_456239189
…
13/31 #YearOfChallenge