When traveling, how do you decide where to eat?
There's multiple ways to find food while traveling. You can use Google, Yelp, or if you're really old school, you can ask for recommendations. 
Systems such as Google and Yelp are typically fantastic inside of the US, but are lacking in international reviews. When searching (in English) in a foreign country, most cafes and restaurants will not even show up on typical search engines, making it difficult to find quality food ahead of time.
We are visual creatures. Pictures grab our attention better than words do. When traveling, especially in a foreign country, it is incredibly helpful to have a visual representation of the food we are going to order.
For example, in the problem-solving Mecca Japan, many restaurants display (extremely realistic) plastic replicas, called "samples," to show the customers what they can expect.
Luckily, there's a much better way to find food. Instagram.
…
To simplify the explanation, here is specific guide how to find a great cafe in Osaka, Japan, using Instagram:
Remember that this method can be applied to everything from finding a restaurant, a hair salon, local events, festivals, all the way to tourist-destinations during your visit. I use it all the time to find nearby activities, scenic spots, and trendy cafes. 
…
Step 1: Open Instagram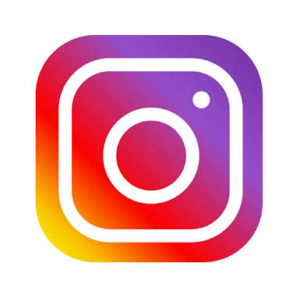 Step 2: tap the search icon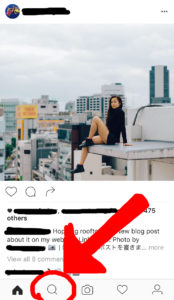 Step 3: open the search bar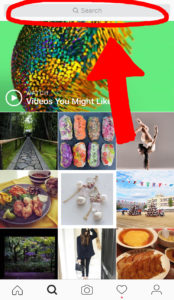 When you tap the search bar, you will notice four categories appear underneath. You can toggle between 'top,' 'people,' 'tags,' and 'places,' to filter your results. For this example, looking for cafes in a specific area, you will focus on the 'tags,' and 'places,' tabs.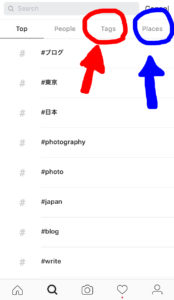 In this example, we will utilize the 'places' tags, but keep in mind that 'tags,' will also be a useful tool. The 'Tags' tab will have a list of hashtags similar to your search. Any photo that appears will have a hashtag with whatever phrase you choose.
Step 4: In the search bar, type your city or location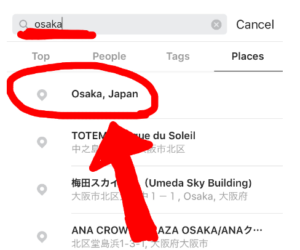 In this case i've typed Osaka, tapped the 'Places' tab, and tapped the first location that appeared, 'Osaka, Japan.'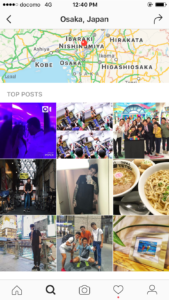 A feed will appear which includes all photos posted to Instagram that were taken in the area you selected. Pretty neat.
Step 5: find photos of coffee or a cafe ambiance that appeals to you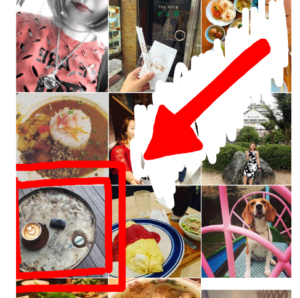 I thought this pic was pretty aesthetic.
Step 6: click the location on the photo
Occasionally, the name or Instagram handle (@cafe) of the cafe may be mentioned in the caption.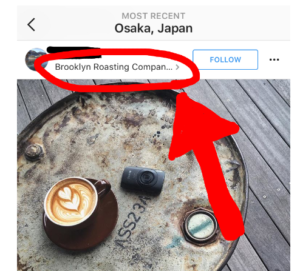 Step 7: browse photos of the cafe
Still not sold? See what other people have said about this cafe. See the space, products this business offers.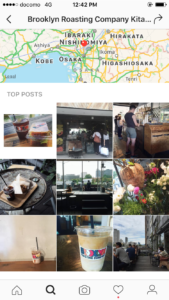 Step 8: Locate the cafe
Click the map image at the top of the screen and open in Maps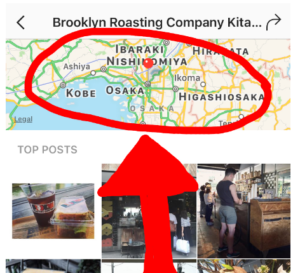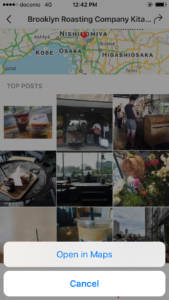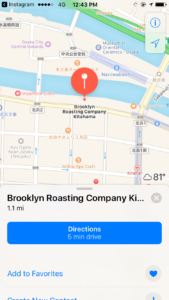 Step 9: GO!
…
If the cafe or restaurant has its own Instagram, great! From there, you can view more photos, and photos posted by others at the cafe. Often the location is connected to the Instagram account, and you can open on google maps.
If the cafe does not have its own Instagram account, having the name makes locating the restaurant much easier. Type the name of the cafe into google search bar and most of the time you'll be able to locate the cafe.
…
Using this method, I've found dozens of hidden gems hidden in nooks and crannies around the world. Find places to go, things to do, and the best Instagram worthy shots your city has to offer.
…
26/31 #YearOfChallenge