I offer two forms of consulting:
1.Fitness/Health Consulting
As a NASM certified personal trainer, behavioral change specialist, Cirque Du Soleil acrobat, former collegiate cheerleader and general fitness and nutrition enthusiast, I have a vast array of knowledge and expertise to help you achieve your goal.
I work independently, directly with you (the client), tailoring programs and strategies that will enable your success.
Contact me here, or feel free to reach out to me on social media @maikaisogawa
2.College Application Consulting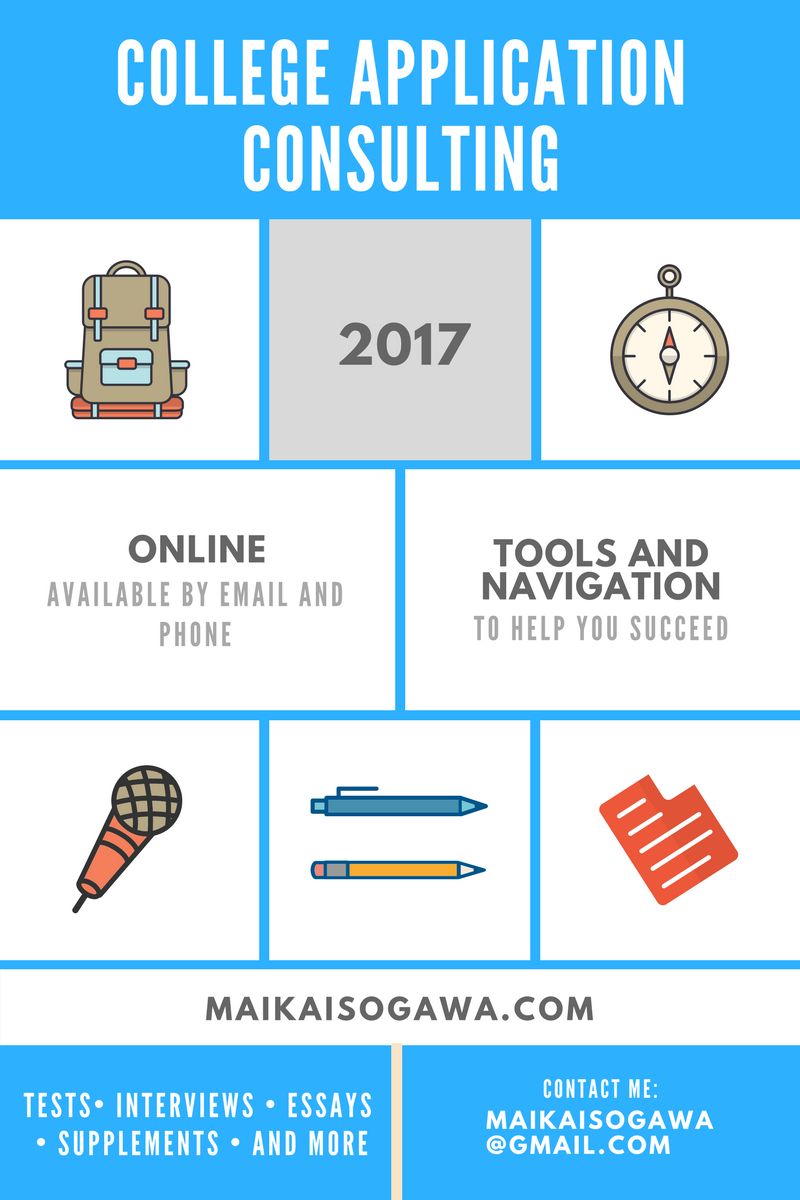 College Applicant (or parent of a college applicant),
I'm a student at Stanford University and a performer at Cirque Du Soleil. I offer online consulting for the college application process.
I offer insight and connections, can answer questions, give personal experience, and be a source of accountability to the student for deadlines throughout the application. Having gone through it recently myself, I know how tough it can be, and how to best position and present yourself to the university. 
I can assist in most facets of the application, including: Testing, essays (review, editing, structural enhancement), interview (practice and preparation), and the artistic supplement.
I can also reach out to large network of current college students attending the Universities throughout the country, in a variety of departments in majors, to answer your specific questions about programs and schools.
If you or someone you know is interested in college counseling, please contact me here, directly by email at maikaisogawa@gmail.com, or on social media @maikaisogawa.